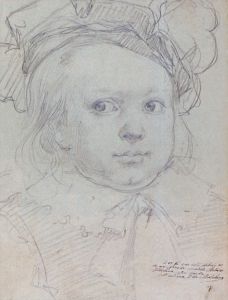 Born in Valencia, state of Carabobo, in 1863.
In 1879 founded a Painting School with his father.
Two paintings, "La Alegoría de la República" and "La Entrega de la Bandera victoriosa en Numancia"which represented in the exhibition of the Centenary of Liberator,he obtained a honour medal. The General "Joaquin Crespo" gave to him a scholarship to study in Paris, where he studied in the Academy Julian and made friend with other celebrity Venezuelan painters as Cristóbal Rojas and Emilio Boggie. In 1886 he took part in the "Salón de Artistas Franceses", with a portrait of Henri Daguerre which he obtained a honorific mention. In 1887 he sent two paintings to the exhibition: "El niño enfermo" and "vivita electoral". With the first one, he won a medal of second class, highest prize for a foreign artist. In 1888 he exhibited in the "Salón La Caridad" a portrait of Bolívar. The next year painted a famous work: "Carlota Corday" which took part in the Universal Exhibition and he obtained a gold medal in first class. The same year, he came back to Venezuela, and he'd been acclaimed. In 1890 the society paid tribute in the "Teatro Municipal de Caracas". That year he got married and went to Paris, and started with the work of "Pentesilea" and sent to the "Salón" next year for the exhibition. In 1892 he had tuberculosis, so, he had to came back to Venezuela. In 1895 he sent some paintings to the "Salon". In 1896 his paintings "Pentesilea" and "Miranda en la Carraca"; were presented in Caracas; he was honoured and received a medal from the Government. During this and the next years he worked in the decoration of "Palacio de Miraflores" the presidency office; and also in a church to paint "La multiplicación de los panes y los peces" and "La Ultima Cena" the Last Supper, which he didn't finish, because he died on June 29 of 1898.