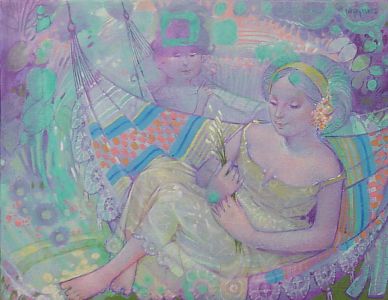 Born in Caracas the 3 of June of 1933.
Study in the school of Plastic and Applied Arts of Caracas. In 1957 first exhibition organizes his, jointly with Luis Dominguez and Nicholas Piquer, in the Lauro Gallery. He participated in the Official Halls, Planchart and Arturo Michelena. Painter with the stenographic work for the Venezuelan television has combined his work, scope in which has obtained several prizes. In his work he reveals noticeable interest by the human figure, although within an imaginative tendency characterized by the alive, harmonic colorful use of and a sensual one, of atmospheric effects and that, to the way of Poleo and Trompiz, makes emphasis in the corporal attitudes and the faces expressions, in individual: faces of racially mixed women).
Individual Exhibition: Framauro Gallery, 1973.