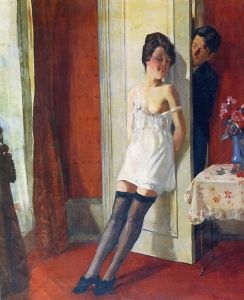 Represented in The Museo de Bellas Artes, Miraflores Palace, Federal Palace, and The Presidencial Oficial Residence, La Casona.
Collective Exhibitions:
Acquavela Gallery, 1973
Solo Exhibitions:
Retrospective exhibition, Fundación Mendoza, exhibition hall, 1957.
Awards:
1901-1902: Painting Award Bellas Artes Academy
1906: Honorific mention at the French artist hall, Paris
1907: 2nd class medal, French artist hall
1909: gold medal, Brussels exhibition (Belgium).